SMAO#LAB provides meaningfull PLUGINS to Music producers
At the time you read this page (October 2023 I guess) the team is mainly composed of one developer known as "SMAO". I do live in Chartreuse (French Alps), yes where the famous liquor is made 🙂
I develop plugins for different DAW, Ableton Live, Cubase, Studio One, Bitwig, etc. I use Dplug Opensource framework. I propose different format : VST, Audio Unit, LV2 and MAXFORLIVE.
I try to develop original plugins with usefull functions for live acts.
But the story of SMAOLAB is not only music plugins development, it was more than that, let me explained …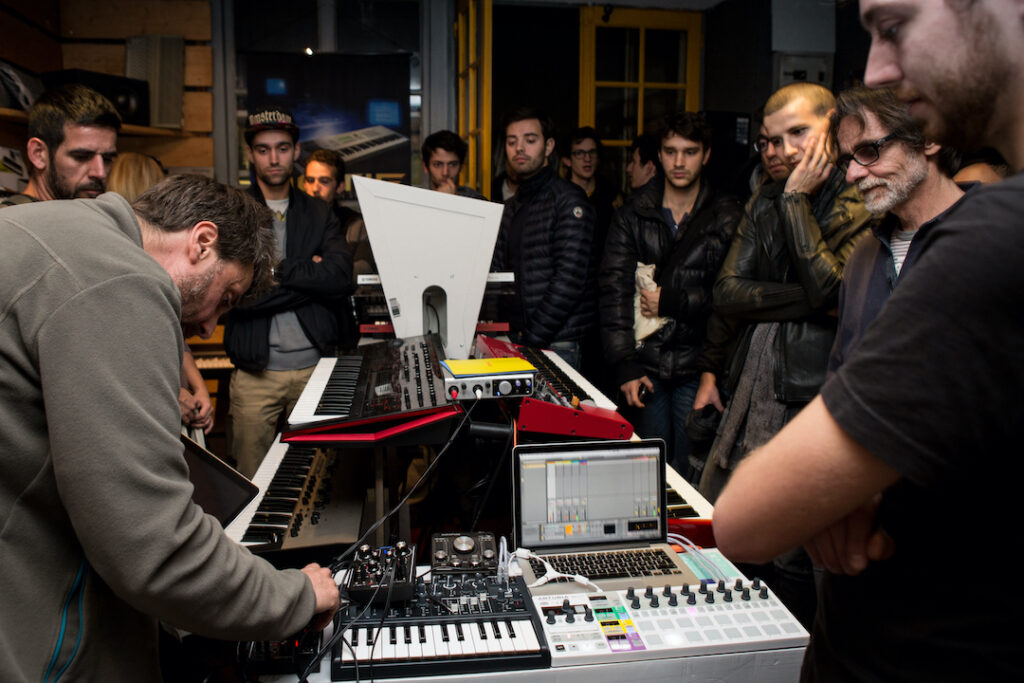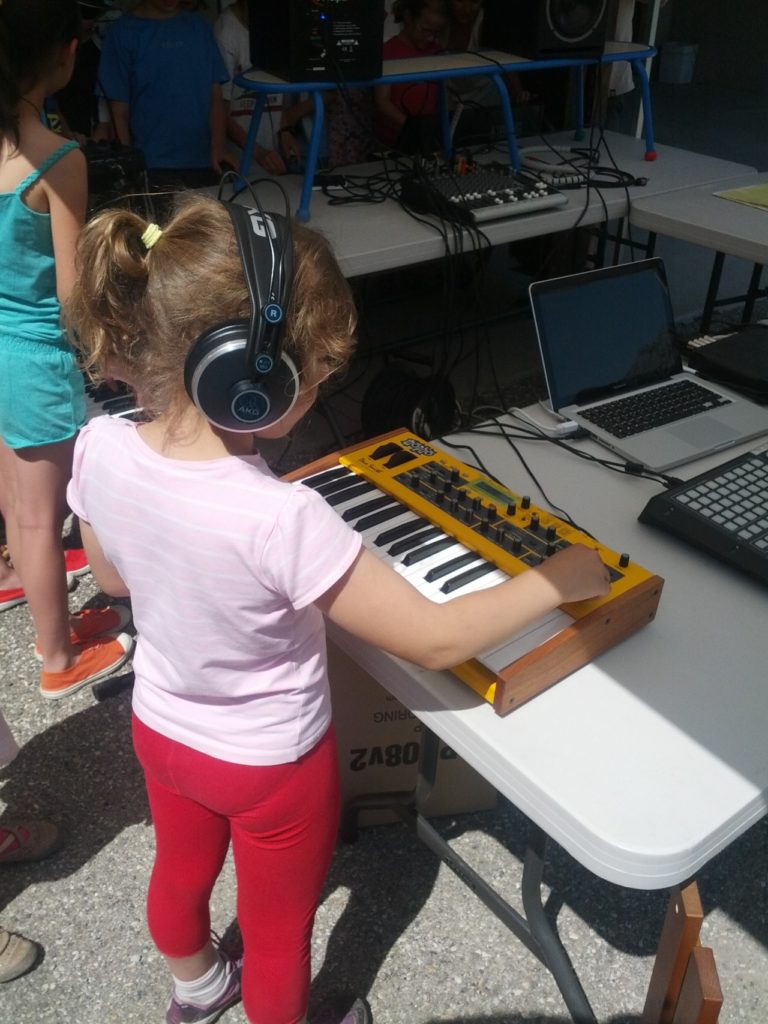 One upon a time, SMAO meet in a concert (in Grenoble) Sébastien Leblois, a french Tek House producer. We quickly noticed that we had the same goals : share our knowledge about music creation to others.
We started to organize conferences, free ones, to disseminate good practices, show new electronic music instrument, modular systems, softwares, and many other things around music creation. We also created event called La tekno S'invite à l'école. An event where electronic music goes to Schools to teach to children what is electronic music and how to produce it.
Sébastien move to Toulouse and fortunately Christophe Tessa & Enrik Schroeder proposed their time and knowledge to join and maintain the SMAOLAB Conferences. Ableton company gave us the label "Ableton Live User Group for Grenoble" , same for Arturia 🙂
We also got a lot of support from the famous Pianotech shop in Grenoble (Pianotech was directed by Christian and his wife, both fan of Music !)
Thanks to the support of Christophe and Endrik, we made of lot of new sessions, in many different places, so many good moments ! sometime incredible !!! Ableton & Arturia also helped us a lot (tshirts, machines, special guest!, etc.).
But after many years working together, Endrik had to focus on his Music and Christophe started a new adventure , a new job.
In October 2023, I decided to stop organizing the SMAO#LAB conferences (and La tekno s'invite à l'école) … I focus now on Plugin development and familly 🙂
Well, you know almost all the story now !
Enjoy !
Main links to our different - past - initiatives (Resume, Photos, Videos)
The past team in details & in french !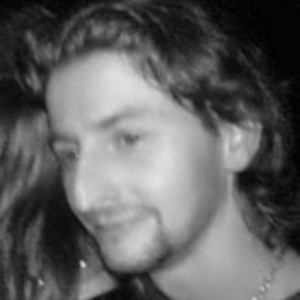 Christophe Tessa

Tout comme SMAO, Christophe à découvert la musique sur ordinateur sur un Amiga 500 avec le logiciel Noisetracker et une carte son permettant de sampler (AMAS).
La musique fut laissé en suspens en raison des études.
Ce n'est que récemment qu'il se replonge dans l'univers de la MAO et en 20 ans ce petit monde a bien changer. Les petits logiciels permettant du bidouillage ont évolués et permette de réaliser chez soi, devant un simple ordinateur, des productions d'une complexité et d'une qualité surprenante.
C'est donc avec une passion toute retrouvé qu'il se lance dans l'exploration des logiciels comme Ableton, Reason, Logic Pro X et pleins d'autres.
Musicien autodidacte du dimanche il sera conseiller les plus débutants et peut être faire découvrir quelques nouveautés  au plus averti.

Endrik Schroeder
DJ, producteur de musique électronique mais aussi enseignant et formateur de MAO (Musique Assistée par Ordinateur), Endrik Schroedera rejoint le groupe, il nous aide à définir les différents thèmes de nos conférences, il monte des ateliers et fait découvrir plein de techniques autour de la MAO.
Endrik a derrière lui un parcours dantesque, il a démarré avec le label Interface Records dans les années 2000.
Depuis, il ne s'arrète jamais ! pour preuve en 2021, il sort plusieurs morceaux :
Enfin, début avril, Endrik a sorti un nouveau morceau sur l'album « Life Paradox » du label russe Mosaïque Records aux côtés de nombreux autres artistes : Oliver Chesler, The Hacker, Umwelt, Brandski…
Jouer un mix live en essayant de développer une énergie similaire à celle des soirées en faisant abstraction de l'écho humain..