Instinctive & creative MULTI-TRACK STEP SEQUENCER !
Creative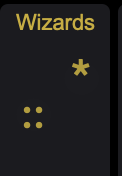 Let the computer create sequences for you !
The algorithms will always produce nice musical results (we integrated 2 special secret algorithms).
Instinctive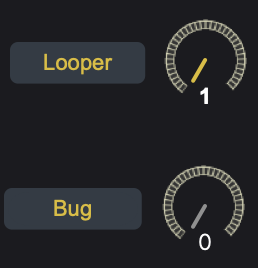 Change in live your sequence using the different DJ effects (Transpose, Probability Note Mutes, Bug/Remix mode, Looper, SideChain)
GrOOVY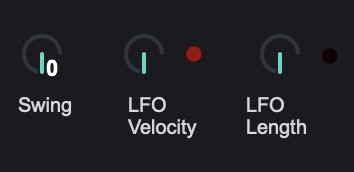 To humanize your rhythmics, you can set Roger Linn Swing function for each individual track. You can also add Velocity & Note length movements to add a groove feeling to your beats.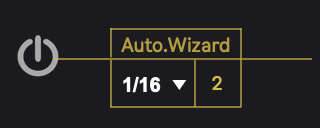 You can also automize the creation of patterns using the Auto Wizard (stop & save patterns when you really like the computer propositions).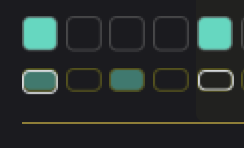 Of course, you will find all the normal Step Sequencer functions like : Main Velocity & Accent Step lines.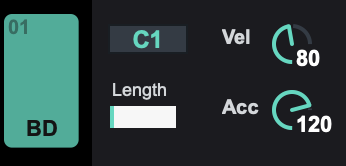 You can change root notes, main velocity, accent, note length & mute tracks.
Key features
---
Polyphonic Step Sequencer (8 tracks)
32 steps sequencer (x8 ROWS)
Advanced Groove functions (Roger Linn)
Remix & DJ looper
Sidechain
Bug Step repeat mode
Probability & Octave panel
Save/Load patterns
Musical Random Pattern creation
WIZARD mode (automatic random)
Lock tracks
Documentation
---
A documentation is available >>> HERE
The documentation is also available within the plug in package (in the compressed file).

.
Note that M4L The Drummer is a maxforlive polyphonic midi drum sequencers, you will need to add your own ableton live drum rack or samples.
You can also plug the M4L The Drummer to any kind of music hardware (using a midi din cable).
DEMO version
---
You can access free version directly from the FREE & Legacy section.
Note that the demo is fully functionnal BUT will stop playing after 5 to 10 minutes.
SPECIFICATION
---
You will need Ableton Live 9, 10 or 11
You will need Maxforlive (included in Ableton Live)
Windows / Mac, it works on both platform

COPY PROTECTION
---
No copy protection, we don't believe in copy protection, they are always cracked & they are annoying for the users, we all know you are not going to give away the plugin on the internet… isn't it ?