M4L Echo Rasta Box
12,00€
The Dub Siren with Echo Tape & Analog Reverb
if Bob marley could have got this plugin, he would have use it !
Additional information
Description
Description
M4L Echo Rasta Box aims to create nice dubby siren sounds.
It can also produce other sound artifacts & be used as an ACID/LEAD synth.
The Fxs included in the plug in provides an ambiant effect that evolves over time and produces unexpected musical harmonics.

M4L Echo Rasta Box includes two modules:
the Dub Siren plugin along with,
an extra separate FX plug in to treat any external sounds.
Last version: V1.2/ 22th May 2017.
Ableton Live 9 & 10 & 11 / MaxForLive / Windows / Mac
Simple, live & fun guaranteed !
---
Key features
32 presets can be saved into the memory of the plug ins (and consequently in your ableton live project).
You can also export & import your presests. Rearrange them depending on your needs (live situation, synth presets, etc.)
You can share your sounds with your friends !
A preset file is included to start playing & have fun (16 presets, M4L EchoRastaBoxSotrage.json file).
Pitch, Tone, Waveforms change function
You can change the pitch, the tone & the waveform of the Dub Siren (Rectangle, Sinus, Triangle),
More to come soon !
MIDI INPUT
The plug in can react to midi inputs notes accordingly making the Dub Siren change in tones but also act as a SYNTH !
Modulations & Flam
An LFO is available to modulate the Dub Siren sound,
A Fire/Flam function is also available to create stutter effects.
Roland Space Echo
a Tape Echo delay (the famous Roland space echo) is available in the plug in.
More delays
a special electro delay, and,
an harmonic delay (adding … harmonics 🙂 )
Reverb
A plate reverb is available 🙂
Filters
Echo Rasta includes a parametric filtering function (with 9 different types of filtering modes !)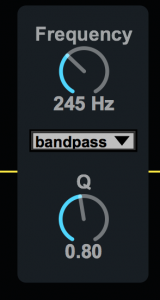 Enregistrer

Audio IN
M4L Echo Rasta Box comes also with an extra plugin, the FXs version.
You can enter any audio input you like and play with the Space Echo, Filters, etc.

Last but not least, Echo Rasta Box includes also …
a transpose mode (it transpose the echos)
a limiter (the space echo can go very high in frequencies and resonances),
a Dry/Wet function, and,
All the parameters are mappable on any midi control surface.
The plug in in is well suited with Push 1 & 2 (Parameters are automatically mapped).

Enregistrer

Documentation
Free version
No free version is yet available but this plug ins has been inspired by the nice Dub Siren plug in (author: Audio Lemon, licence CC-BY-SA) & the Dub Scrolls.
You can check his works & download his version (ligther versions compared the M4L Echo Rasta Box).
Enregistrer
Enregistrer
Reviews (0)