Tarabia Nation is a set of different distortions plugins to build your unique sound !
NEW VERSION 1.1 : Many improvements & new features !
PRO version features
Tarabia MKII PRO

version 1.1

includes …
the famous indian distortion algorithm (Tarabia),
8x vacuum tubes,
a WARM/broken Tube mode (new),
an extreme distortion mode,
a Diode Limiter clipping level (new).

You can sculpt your sound thanks to other features like :
a MORPHING mode*,
an High Pass Filter,
an Low Pass Filter (new),
a Sound Exciter,
a PRE-Compressor/maximiser
a 3 band Equalizer
High Definition Sound (oversamplingx8)

We added 3 special clipping modes** :
Soft,
Medium,
Polynomial,
and, a diode level control (new).
In this version (1.1), you can resize the User Interface.


*You can morph the sound between the 3 different distortions algorithms.
** Depending on the parameters & the sound you want to get, these clipping algorithm will help you to always produce nice sounds in any situation.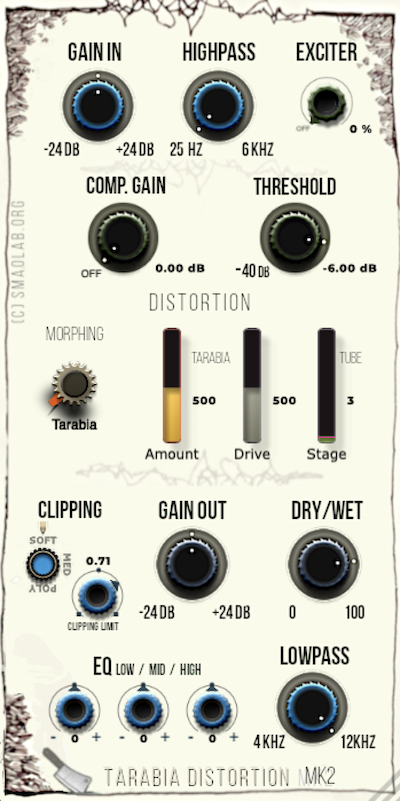 This upgrade is FREE if you purchased version 1.0 in the past.


Free Versions
You can test our plug-ins using our free versions (Tarabia MK1 + TaraTube + TaraLead). There are fully functional & supported !
Note that we don't propose a demo version of the Tarabia MK2 plug-in as we think that you can test the free versions; Tarabia MK2 is the sum of those 3 plug-ins + many more features 🙂
Tarabia MK1 – Indian Distortion plug-in
It implements the famous Tarabia Indian Distortion algorithm (originally created in 2018).
Freeware version, fully functional & supported.



TaraTube – 8x Vacuum Tubes Distortion plug-in
You can change the number of tubes you want to apply on the input signal (stage parameter / n# of tubes).
Freeware version, fully functional & supported.


TaraLead – Extreme Distortion plug-in
Very easy to use, no parameter (almost!).
Overdrive & Fuzz
Freeware version, fully functional & supported.

System requirements
Intel based Mac, 64 Bits (Intel et M1 optimized)
OS X 10.12 or later, or,
Intel based PC, 32/64 Bits,
Windows 10 or later, or,
Linux (Ubuntu Studio 22 or AV Linux MX-21),
4GB of RAM,
50MB of disk space,
1280x768px display.
DAW tested
Ableton Live 9/10/11
BITWIG Studio V3.0.3 and above
Studio One 5.4.1 and above,
Ardour 6 and above.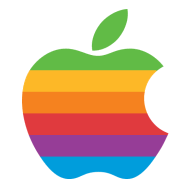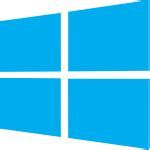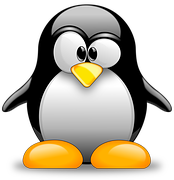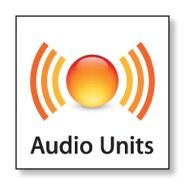 Plug-ins comparison chart
| Name | Free | Distortion | Morphing | HP/LP Filters | Sound Exciter | Pre-compressor | Clipping | EQ | Aliasing |
| --- | --- | --- | --- | --- | --- | --- | --- | --- | --- |
| Tarabia | Yes | Tarabia Indian | No | No | No | No | Soft | No | X2 |
| TaraTube | Yes | Up to 8 Vacuum Tubes | No | No | No | No | Soft | No | X2 |
| TaraLead | Yes | Lead/Guitar distortion | No | No | No | No | Poly | No | X2 |
| Tarabia MKII (V1.1) | No | Tarabia + Vacuum Tubes + WARM Tube + Lead | Yes | Yes | Yes | Yes | Soft, Medium, Poly + DIODE LEVEL CONTROL | Yes | X8 (High Quality Audio) |
Tarabia MK2 is the sum of TaraLead + TaraTube + Tarabia MK1 + Many other features in one plug-in !
Documentation
Here is the Documentation of the TARABIA MKII PRO Version (V1.1).
Plug-ins presets
You will remark that the plug-ins visual knobs are very straightforward, few indications… and no predefined presets.
However, you can save your own presets (and recall them with ease) using the dedicated function in your DAW (in Studio One, in Ableton Live, etc.) :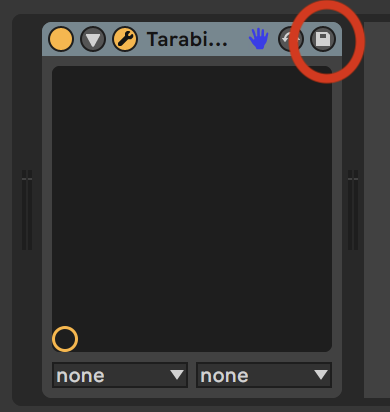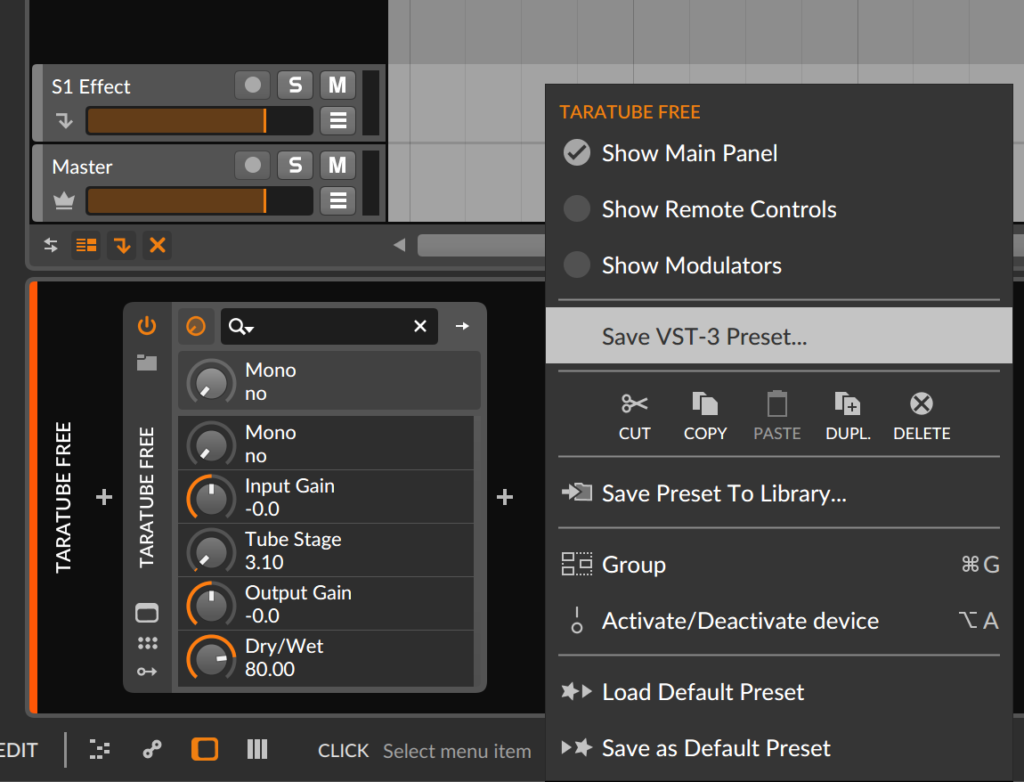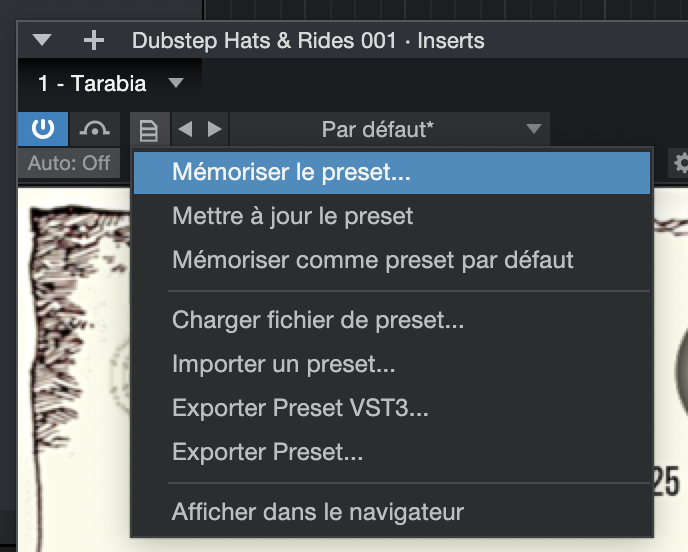 Support contact
Tarabia MK1, TaraTube, TaraLead & TARABIA MKII PRO versions are fully supported. If you have any question or if you encounter an issue with our plug-ins, don't hesitate to contact us.
The TARABIA MKII documentation is delivered on check out.
If you install the Tarabia Nation plugins & want to send your feedback, you're welcome !
Enjoy.

Copy protection
No copy protection, we don't believe in copy protection, they are always cracked & they are annoying for the users, we all know you are not going to give away the plugin on the internet… isn't it ?