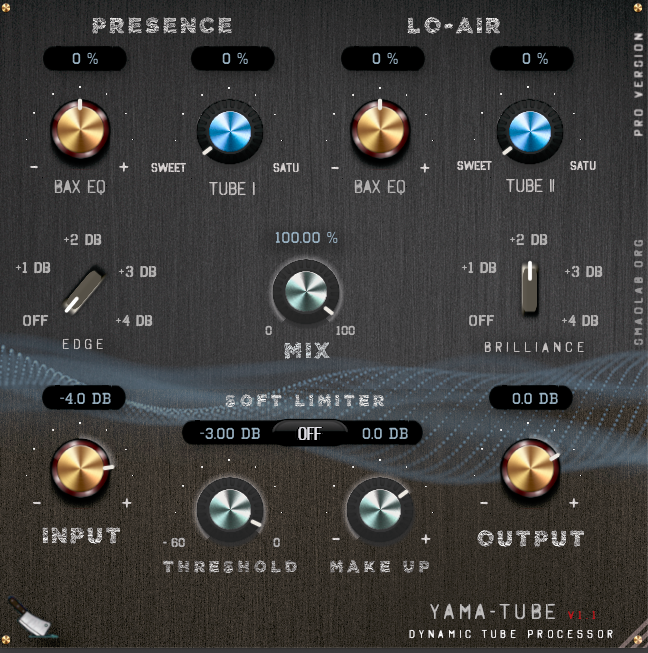 28 euros
YAMA Tube PRO
Dynamic Tube Processor
Add warmness, density & loudness
to your sound !
---
AU/VST2/VST3/LV2 compatible
FREE & PRO Version available.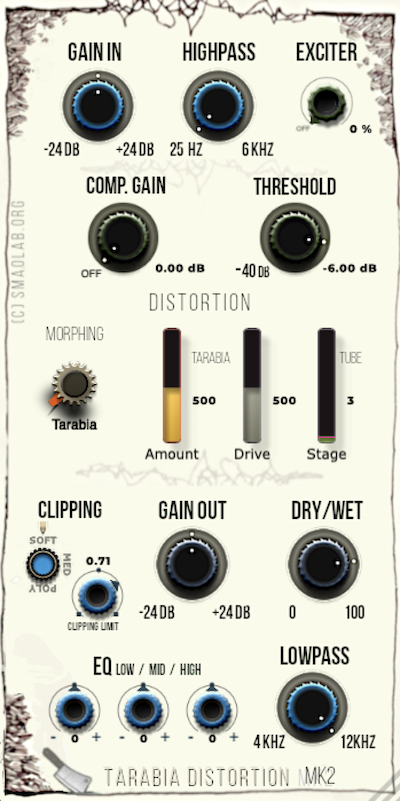 28 euros
TARABIA NATION
The Distortion Toolbox
---
AU/VST2/VST3/LV2 compatible
Tarabia Nation is a set of 4 different DISTORTION plugins that includes :
indian, tube & extreme lead distortions algorithms,
a Diode Limiter clipping level
a MORPHING mode,
an High & Low Pass Filter,
a Sound Exciter,
a PRE-Compressor/maximiser,
3 band Equalizer,
high definition Sound (oversamplingx8),
3 special clipping modes.
Free & PRO Versions AVAILABLE


---
M4L DJ MORPHING / CROSS FADER
Effect that MAP any Ableton Live parameters, VST, Audio Unit plugins and MORPH THEM TOGETHER !
It  creates new sounds, effects, fills, breaks & transitions – crossfade – for your music compositions.
---
M4L Echo Rasta BOX Can also be used as an effect
This plugin includes two modules:
the Dub Siren plugin along with,
an extra separate REVERB plug in to treat any external sounds.
FREE versions
---
You can access free version directly from the FREE & Legacy section.
COPY PROTECTION
---
No copy protection, we don't believe in copy protection, they are always cracked & they are annoying for the users, we all know you are not going to give away the plugin on the internet… isn't it ?